Leading supplier of LPG and Industrial Gases
Brothers Gas Bottling & Distribution Co. LLC established in 1992 as a single bottling unit providing clean & portable fuel solutions has experienced a meteoric rise to our current position as the leading LPG & Industrial Gas solution provider spread across the globe.
One Stop Solution for
LPG
Unrivalled & Unique Blend – Brothers Gas is the ONLY Company which offers one – stop solution for all type of Gases, Chemicals and Engineering solutions with an integrated business model. With its strategically located offices & depots across the globe, Brothers Gas exports a wide range of gases and quality products to a number of countries.
To Become the Most Reliable Market Leader in the Total Gas Solutions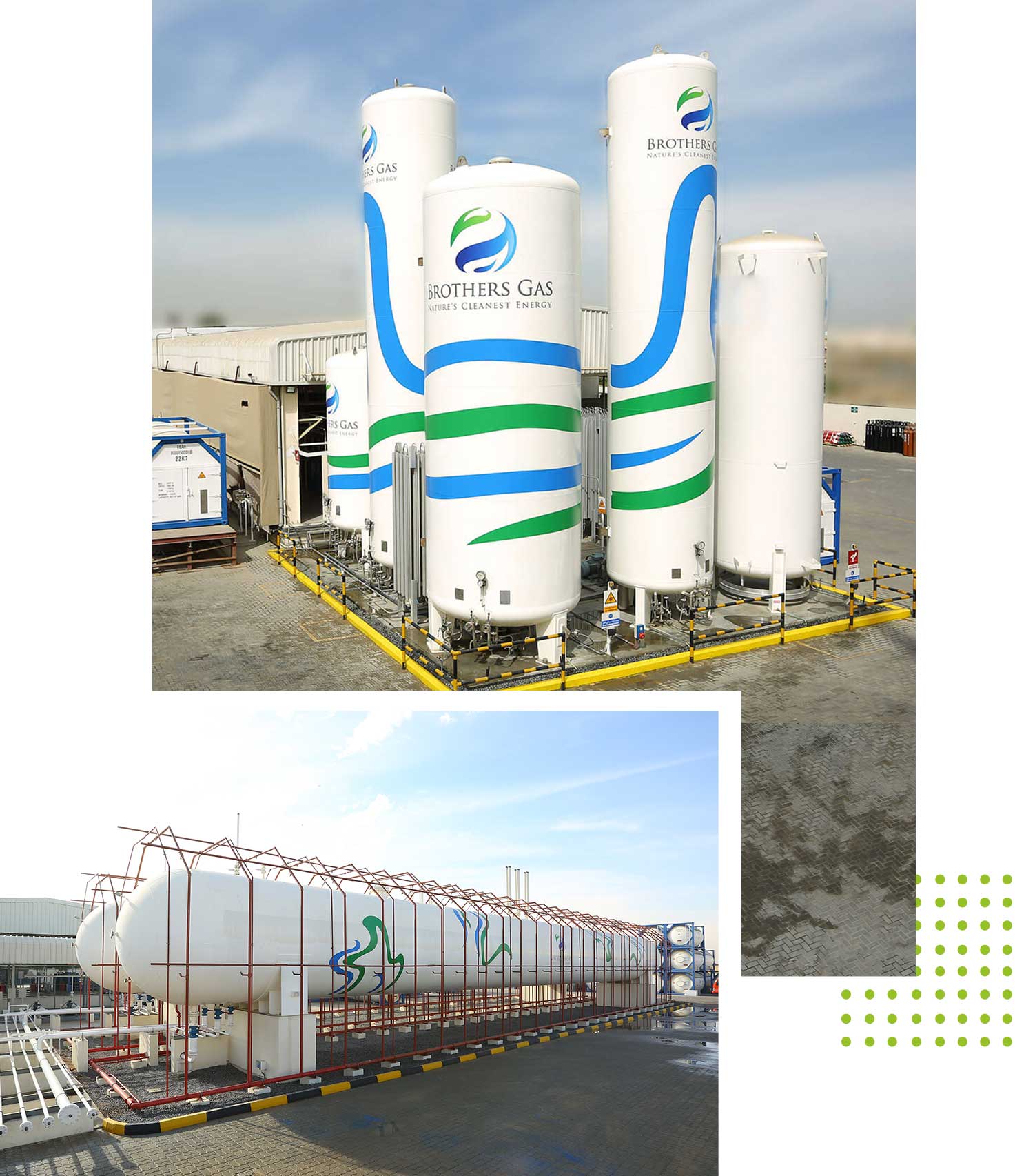 Certifications
Brothers Gas are fully certified to international standards
Brothers Gas Global Footprints
Global Presence
Our global locations and expansion into new markets enable us to supply products and services worldwide.
United Arab Emirates
204, Al Fattan Plaza, Al Garhoud, Dubai, UAE.
Saudi Arabia
Novotel Business Park Tower 2, First Floor Dammam, KSA.
Turkey
Uskundar Icerenkoy Yolu Cad. Atasehir 21/6, Istanbul, Turkey.
Oman
No 1691, Building No 1691, Street No 7712, Al Mu'baylah al Janubiyah, Muscut, Oman.
Pakistan
Tricon Corporate Center, 9th Floor, 73 jail Road – Gulberg Lahore, Pakistan.
China
No. 150, 22# Building, No 818 Qiming Road, Yinzhou District, Ningbo, Zhejiang, China.
Singapore
#05-01, Grand Building, 17 Phillip St, Singapore.
United States
90 Church St, FL 1 # 3514, New York, NY 10008, United States.
Brothers Gas UAE Footprints
UAE Locations
Brothers Gas is located in different parts of the emirates to serve its broad base of local consumers and businesses.