Industrial Gases
Versatile Range of Gases & Gas Mixtures For Your Industrial Applications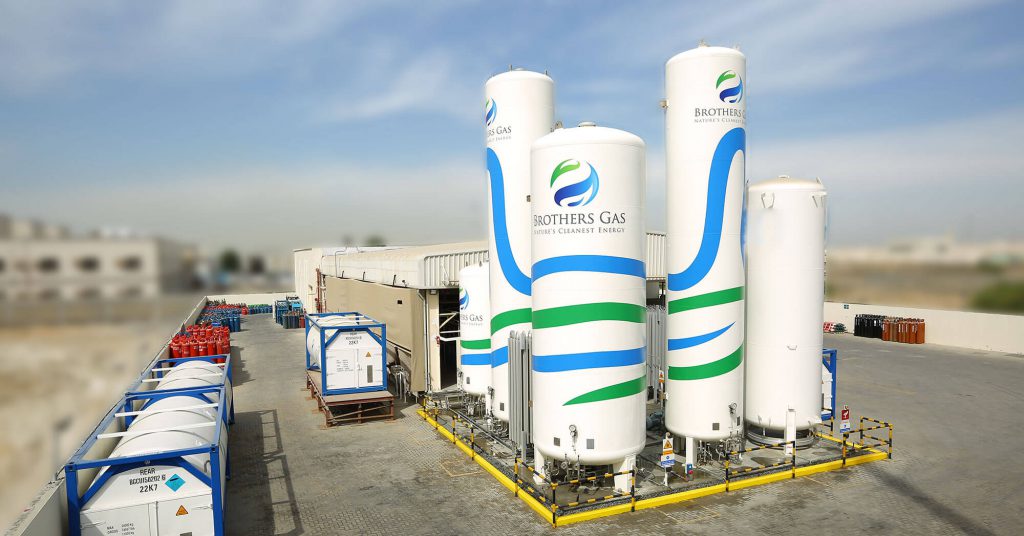 Right Grade for the Right Application
Overview
The air we breathe is a mixture of various gases, each with its own unique properties that are invaluable for industrial process and medical usages. The principal gases are nitrogen, oxygen, carbon dioxide, argon, hydrogen, helium and acetylene; although a huge variety of gases and mixtures are available.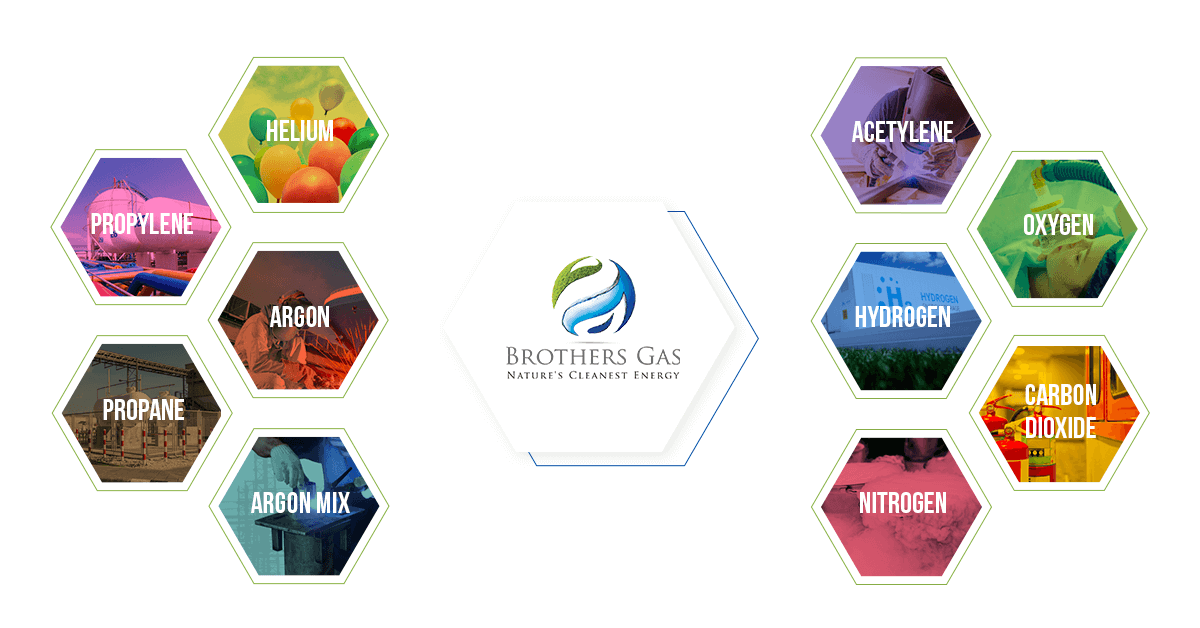 Some of the sectors served by Industrial Gases
Industries We Serve
A wide range of gases can be transported to users in a number of different ways, for example in cylinders under very high pressure or in special vessels designed to hold cryogenically liquefied gases at extremely low temperatures. The volume of gases purity levels and delivery intervals will vary depending on their utilization. We at Brothers Gas have been providing Industrial Gas solutions from 2010 which started with only distribution of cylinders. With continuous growth at the end of 2014 a state of the art Industrial Gas Plant equipped to provide Industrial, Medical, Specialty, Calibration and Ultra High Purity Gases was added to the portfolio of Brothers Gas.
Welding & Metal Fabrication
Ship Repair & Maintenance
Construction & Infrastructure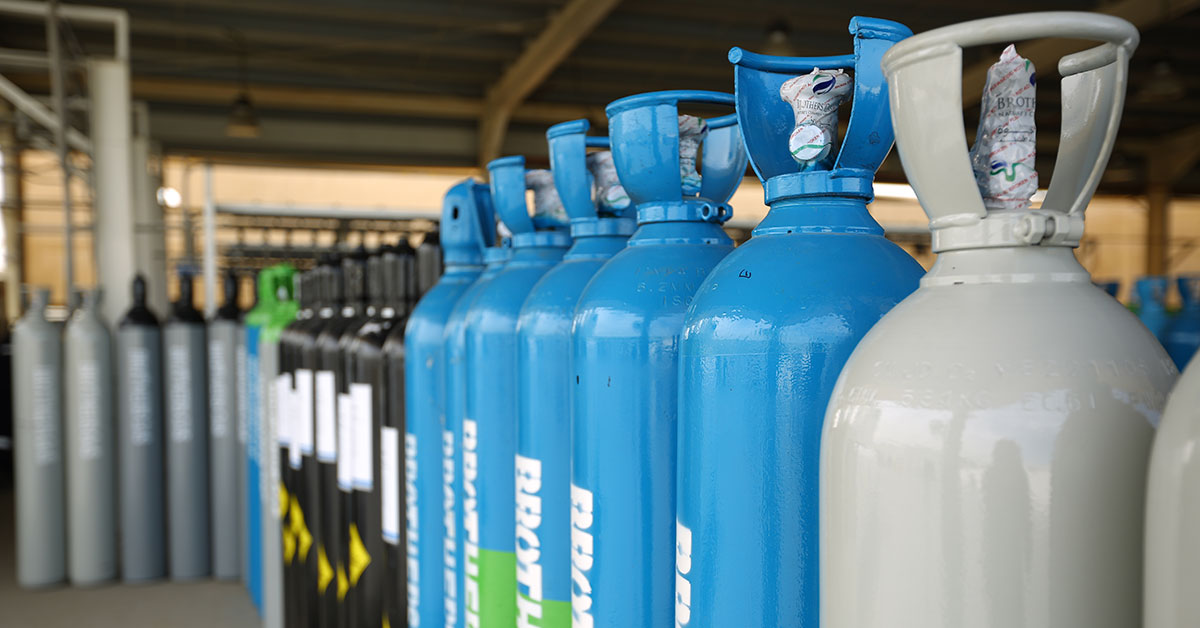 Brothers Gas offers cylinders, the traditional solution for low volume of gas. For small and medium sized users, single cylinders offer a low-cost, versatile method of gas supply. Cylinders can be supplied in a full range of sizes, pressures and gas purities for a wide range of gases and gas mixtures or for larger volumes manifold cylinder packs can be supplied. From oxygen, nitrogen, argon, helium, and hydrogen to medical and specialty gases, calibration gas mixtures and high-purity gases to welding, cutting gases, Shielding and fuel gases to. You can also rely on us for packaged chemicals and a wide range of refrigerant gases. Cylinders come in a range of size which are normally defined as the water capacity of the package, from mini cylinders at 1l or less to 50l cylinders. The most suitable size for you will depend on a range of factors, including consumption and flow rate.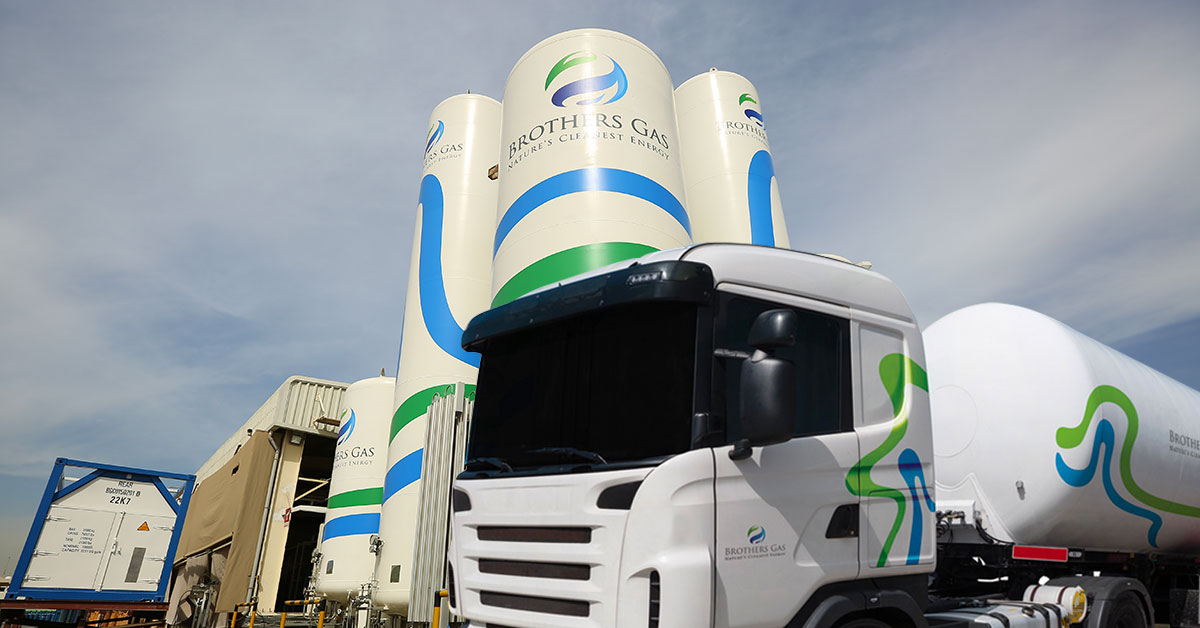 From supplies in Dewars, Micro Bulk Solutions to Bulk Deliveries by truck we provide a safe and reliable supply option as per the needs of our customer. Large volumes of gas are supplied by bulk deliveries, either as a cryogenic liquid or a high pressure gas into storage on customer sites. Bulk deliveries by tankers provide a safe, reliable supply option for high volumes users, Brothers Gas team can assist from determining the right size & type of storage tanks based on volume, desired pressure, purity and flow rate. Backed by a flexible and efficient logistics and distribution infrastructure Brothers Gas will ensure its customers always get the products they need – quickly, reliably and cost-efficiently
Why Choose Brothers Gas for Industrial Gas Supply?
Quick, Reliable and Cost Effective
We offer safety and application training on gas characteristics and hazards, safe handling and storage, personnel protective equipment and the correct use of your gases for each application. With the use of telemetry systems, our logistics teams can continuously monitor the level of product in your tanks to help determine the optimum date and time for your next delivery.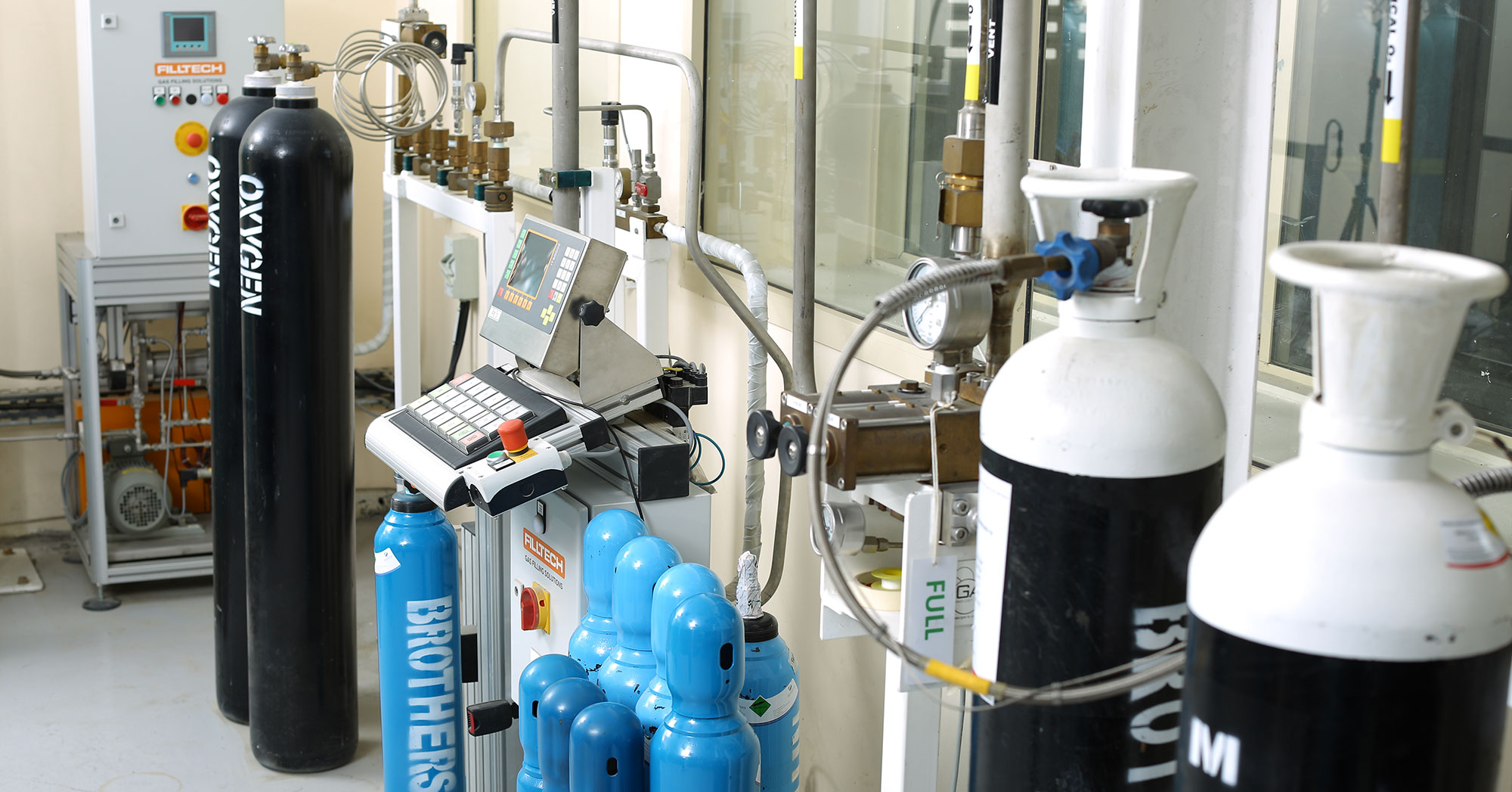 Hydrotesting for Cylinders
At Brothers Gas we provide specialist hydrotesting, leak testing and a range of other pre-commissioning services. We recognise that verifying the integrity of systems through hydrotesting is a critical activity with a safe, timely and controlled execution being key success factors.
Supply Options
Products can be supplied in Cylinder, Toners or various other forms as per needs of the customers. Tailor-made solutions in supply chains ensure reliability and continuous gas supply.