Gaseous and Liquid Helium
Brothers Gas is the leading supplier of liquid and gaseous helium. For Healthcare sectors, we understand the need for reliable, uninterrupted supply. Helium is used in variety of application ranging from Aerospace, Automotive, Diving, Electronics, Healthcare, Leisure, Offshore, and Welding & Fabrication Industry. We offer helium in high-pressure gas cylinders and liquid dewar's available in sizes of 100, 250 & 400L capacity.
Right Grade for the Right Application
Available Purity
Grade 4.5 (99.995% purity)
Grade 5.5 (99.9995% purity)
Grade 6 (99.9999% purity)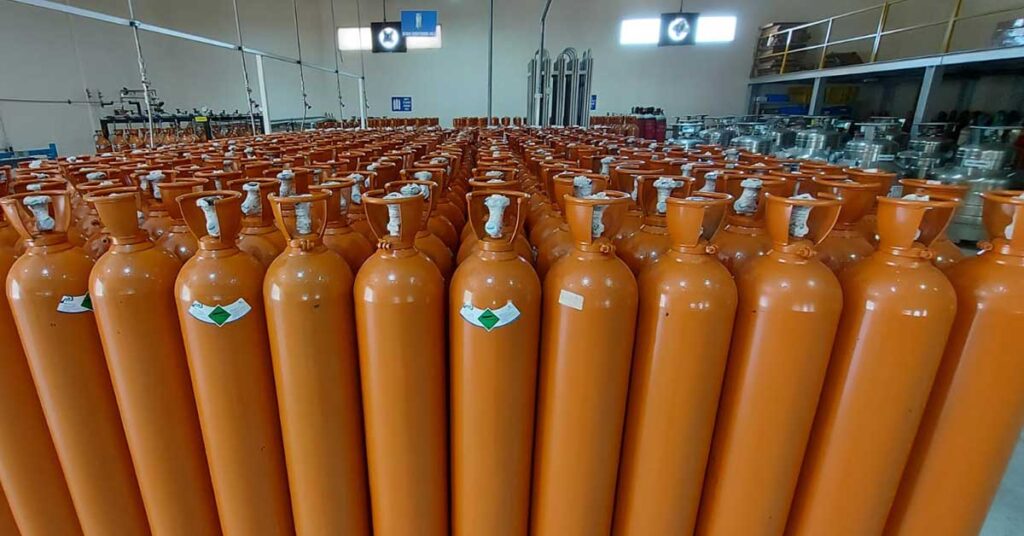 For small and medium sized users, single cylinders offer a low-cost, versatile method of gas supply. Cylinders can be supplied in a full range of sizes, pressures and gas purities for a wide range of gases and gas mixtures or for larger volumes manifold cylinder packs can be supplied. Helium gas cylinders: volume 10l (1.8m3), 20l (3.6m3), 40l (7.2m3), 50l (9.1m3) with the pressure of 200 (bar).
Liquid helium is a physical state of helium at very low temperatures at standard atmospheric pressures. Liquid helium may show superfluidity. Liquid helium (LHe) is available in super vacuum-insulated cryogenic containers. Depending on the required Dewar size 250L and 400L.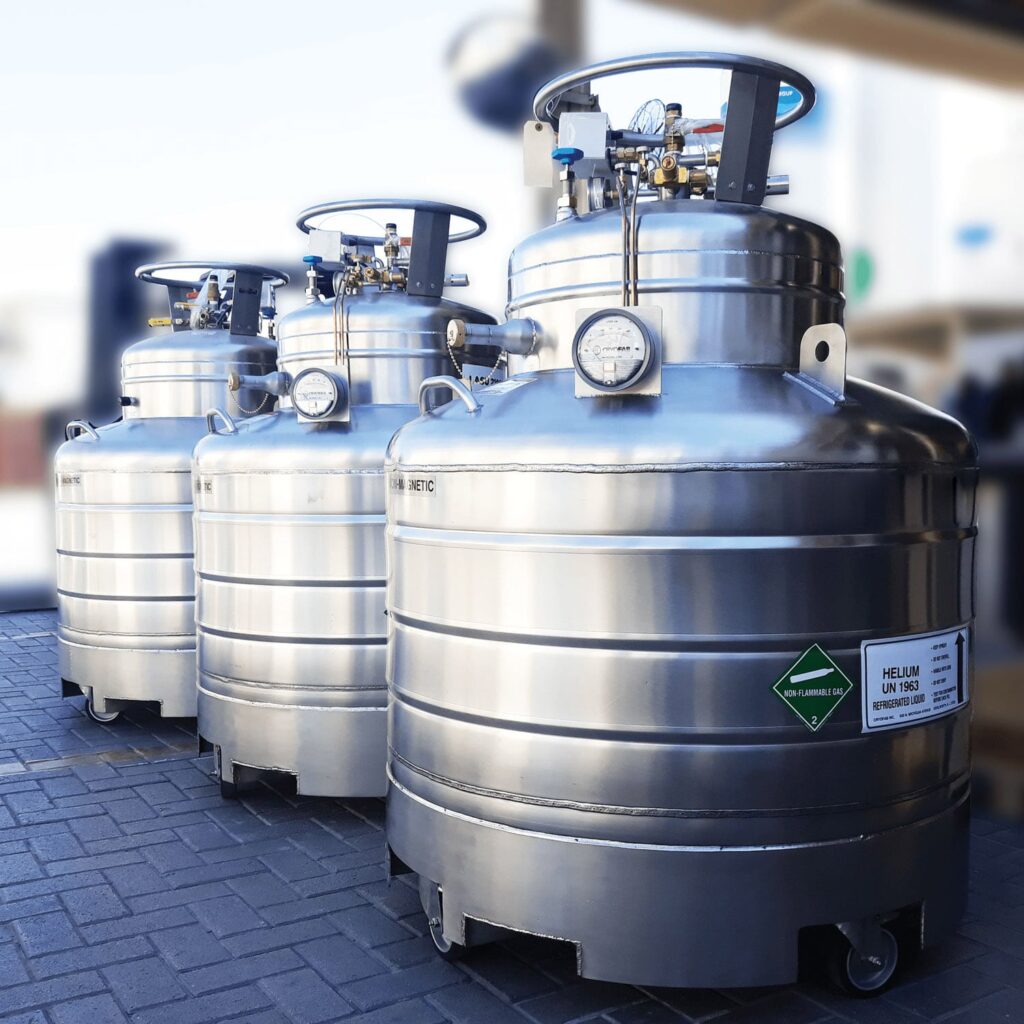 In more recent decades, liquid helium has been used as a cryogenic refrigerant (which is used in cryocoolers), and liquid helium is produced commercially for use in superconducting magnets such as those used in magnetic resonance imaging (MRI), nuclear magnetic resonance (NMR), Magnetoencephalography (MEG), and experiments in physics, such as low temperature Mössbauer spectroscopy. The Large Hadron Collider contains superconducting magnets that are cooled with 120 Tonnes of liquid helium.
Helium Trans-fill Facility
Brothers Gas Industrial Gas Division has successfully commissioned a liquid helium trans-fill facility in UAE. The facility is designed to cater Gaseous and Liquid Helium supplies in high-pressure cylinders, quads, tube trailers, and Liquid Helium Dewars for its customers in UAE and to its broad base of customers spread across the globe. In addition to the trans fill facility, Industrial Gas Division has also established a high purity gases purification unit for Helium & other gases which will enable it to produce up to Grade 6 products.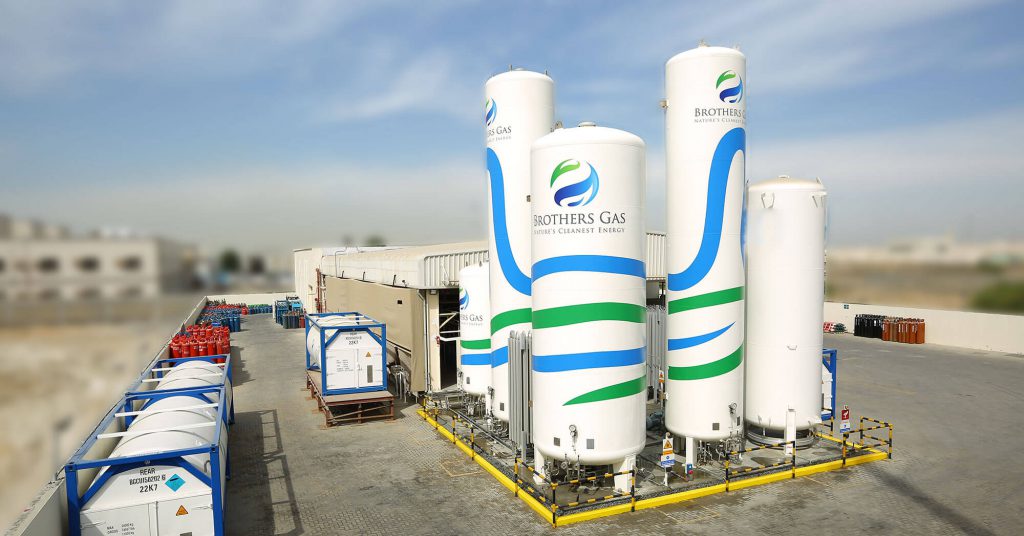 From supplies in Dewars, Micro Bulk Solutions to Bulk Deliveries by truck we provide a safe and reliable supply option as per the needs of our customer. Large volumes of gas are supplied by bulk deliveries, either as a cryogenic liquid or a high pressure gas into storage on customer sites. Bulk deliveries by tankers provide a safe, reliable supply option for high volumes users, Brothers Gas team can assist from determining the right size & type of storage tanks based on volume, desired pressure, purity and flow rate. Backed by a flexible and efficient logistics and distribution infrastructure Brothers Gas will ensure its customers always get the products they need – quickly, reliably and cost-efficiently
Supply Options
Products can be supplied in Cylinder, Toners or various other forms as per needs of the customers. Tailor-made solutions in supply chains ensure reliability and continuous gas supply.