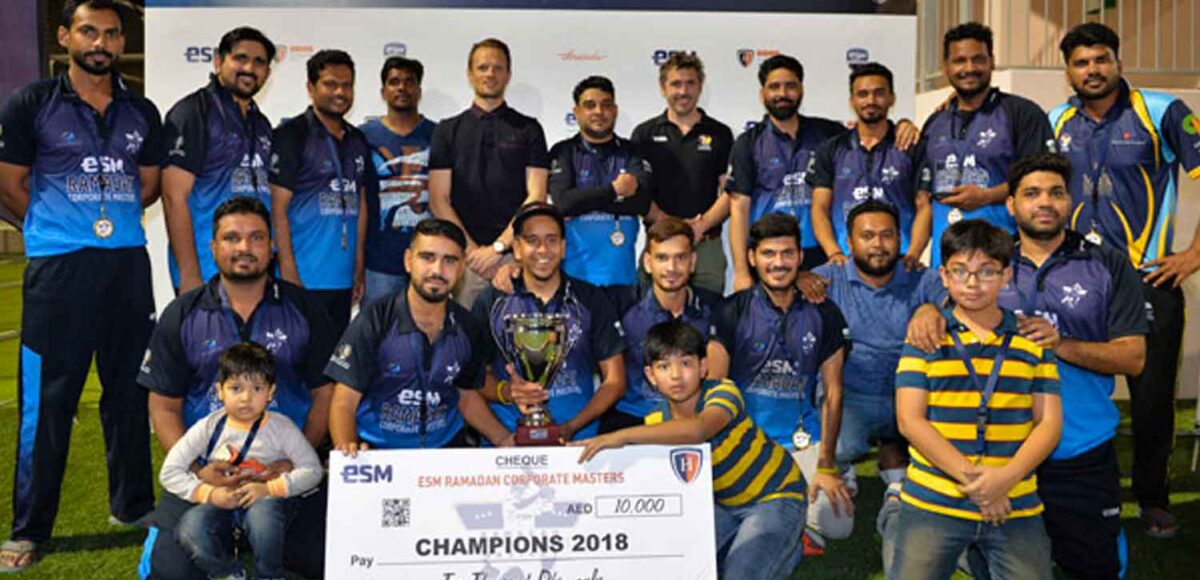 Brothers Gas win ESM Ramadan Corporate Masters Title
Brothers Gas team emerged as champions of the inaugural ESM Ramadan Corporate Masters tournament after defeating GS Warriors by 64 runs in Dubai.
Held at GEMS Heritage Indian High School, Brothers Gas elected to bat first after winning the toss. Adnan Khan and Faheem Shafiq gave their side a strong start with a run-rate of almost 10 runs per over but GS Warriors picked up some crucial wickets.
That left Brothers Gas in trouble but Qasim Bashir took control by scoring a magnificent 60 runs from 49 deliveries. Along with Tanveer Ahmed's 43, Brothers Gas put up a total of 179.
In their chase, Mohammed Javed gave GS Warriors a good start with 20 runs but that Brothers Gas then piled up the pressure by claiming wickets. Vinod Nayyar stood his ground with 29 runs off 20 balls but that was as good as it got as Warriors were all out for 115. Sarvanan Swami, who was named man of the match, was the pick of the bowlers with four wickets.