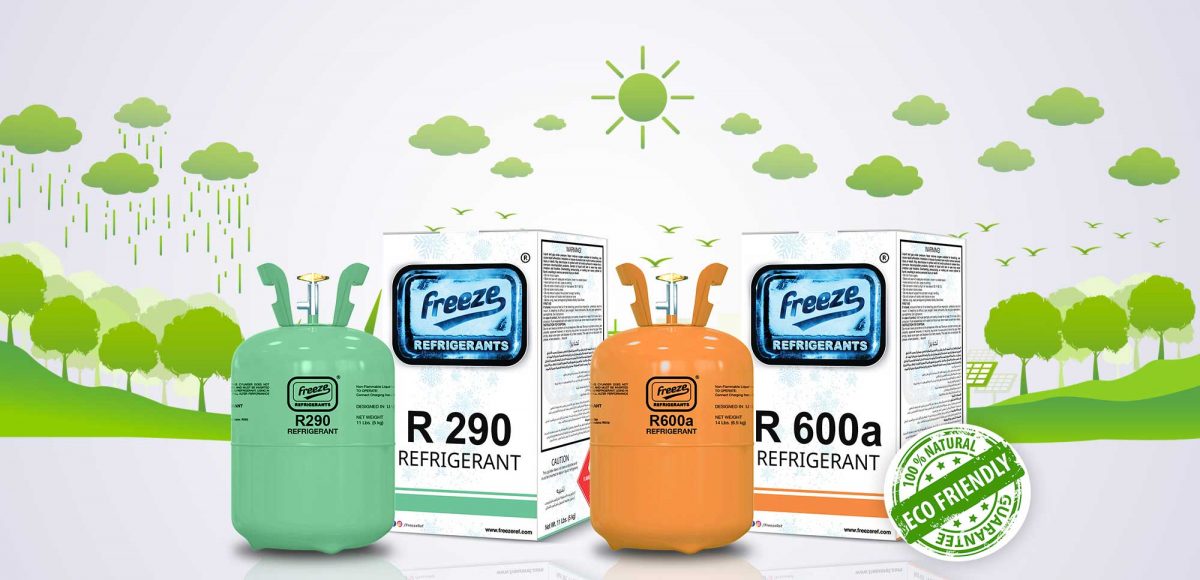 Freeze Eco-friendly Products Launch
Brothers Gas is proud to announce the Launch of our Eco-friendly Products from Freeze Refrigerants.
1) R290 (Propane):
The R290 grade is a very high-quality product offering customers a minimum Propane content of 99% and nil moisture making it most suitable as a refrigerant. This specialized halogen-free, hydrocarbon refrigerant is an ideal replacement for CFCs and HCFCs.
2) R600a (Isobutane):
R600a is refrigerant grade Isobutane, a natural refrigerant suitable for use in a range of refrigeration applications.