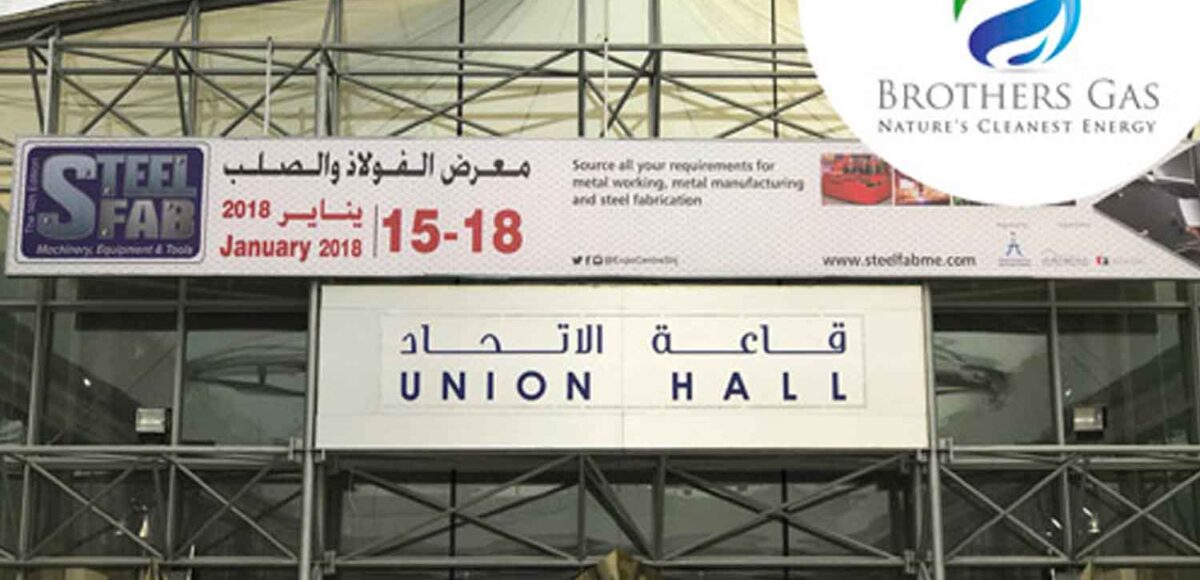 Brothers Gas Participation in SteelFab 2018!
Brothers Gas participated in The Steel Fab 2018, which was held in Sharjah Expo Centre from 15 – 18 January 2018. The event was a huge success!
SteelFab is the region's best trade platform that consistently brings cutting-edge technology from across the world on a single platform.