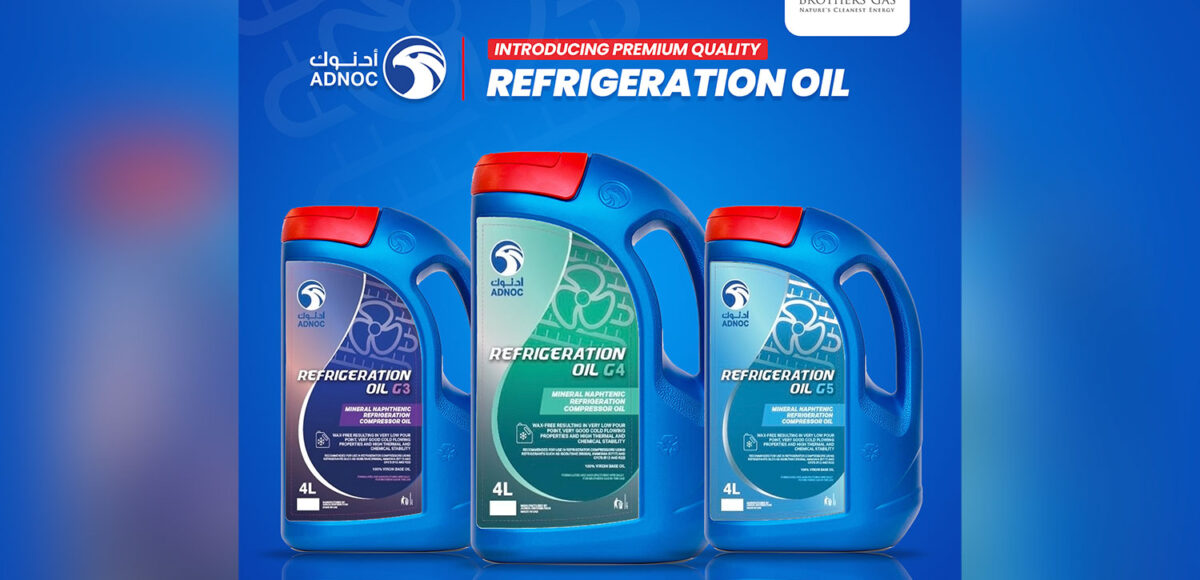 Brothers Gas is pleased to announce the introduction of ADNOC's Premium Quality Refrigeration Oil
ADNOC refrigeration oil is essential for maintaining the performance, reliability, and longevity of refrigeration systems. Some of the benefits of using ADNOC's premium quality refrigeration oil include:
✅ 𝐋𝐮𝐛𝐫𝐢𝐜𝐚𝐭𝐢𝐨𝐧: ADNOC Refrigeration oil provides lubrication to the compressor and other moving parts of the refrigeration system, reducing wear and tear and extending the life of the equipment.
✅ 𝐇𝐞𝐚𝐭 𝐓𝐫𝐚𝐧𝐬𝐟𝐞𝐫: The ADNOC Refrigeration oil helps to transfer heat away from the compressor and other components, ensuring that the system operates at the correct temperature.
✅ 𝐂𝐨𝐫𝐫𝐨𝐬𝐢𝐨𝐧 𝐏𝐫𝐨𝐭𝐞𝐜𝐭𝐢𝐨𝐧: ADNOC Refrigeration oil contains additives that protect against corrosion and prevent the formation of harmful deposits that can affect the performance of the system.
✅ 𝐄𝐧𝐞𝐫𝐠𝐲 𝐄𝐟𝐟𝐢𝐜𝐢𝐞𝐧𝐜𝐲: Using the right type and amount of ADNOC refrigeration oil can help improve the energy efficiency of your refrigeration system, reducing operating costs and minimizing environmental impact.
Brothers Gas is an authorized distributor of ADNOC lubricants. We do Export Worldwide, for Sales Inquiries Contact
💬 24/7 WhatsApp +971 56 508 8877
🌎 www.brothersgas.com